There are 13 guest rooms on the 1st and 2nd floors.Although there is no gorgeous decoration in the pure Japanese-style space, the good old-fashioned arrangement is united with the four seasons of the satoyama spreading on the windowsill, and you can feel the calm peace.In addition, this facility, which has been repeatedly expanded and renovated, is like a maze.It's easy to get lost once you leave the room, but we hope you'll feel the history and relax.If you are considering staying, please read "Before you stay at the property" at the bottom of the page.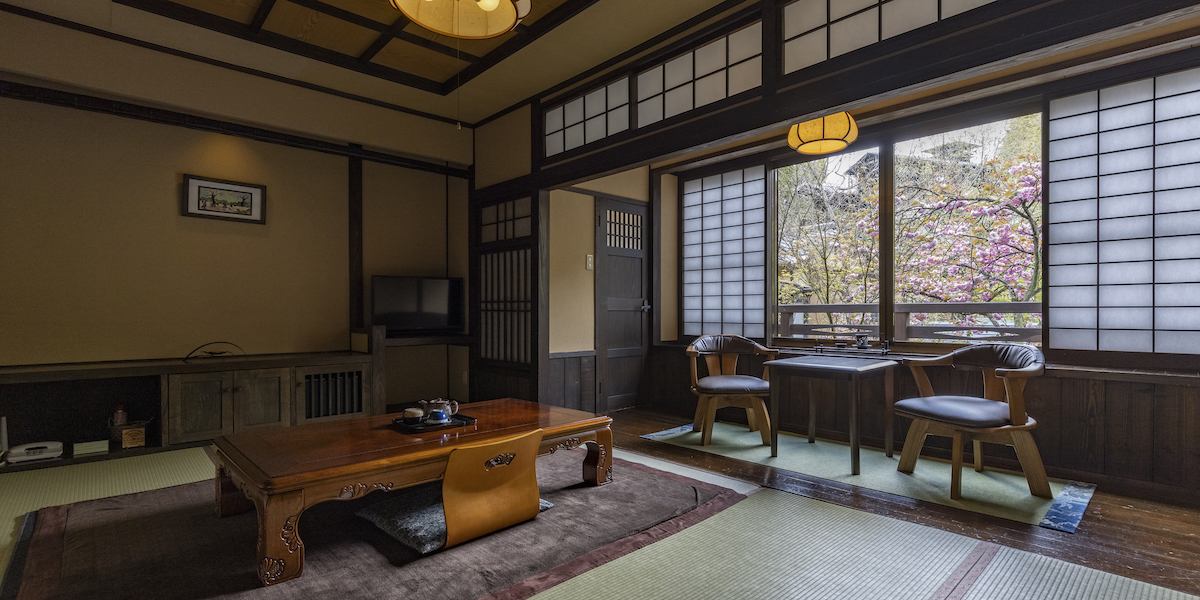 Tanoharu River of the Tanoharu River flowing directly below from a two-way window, and a room where you can enjoy cherry blossoms up close in spring.It is close to the hot springs and restaurants downstairs, so it is recommended for people with young children or those who are worried about moving.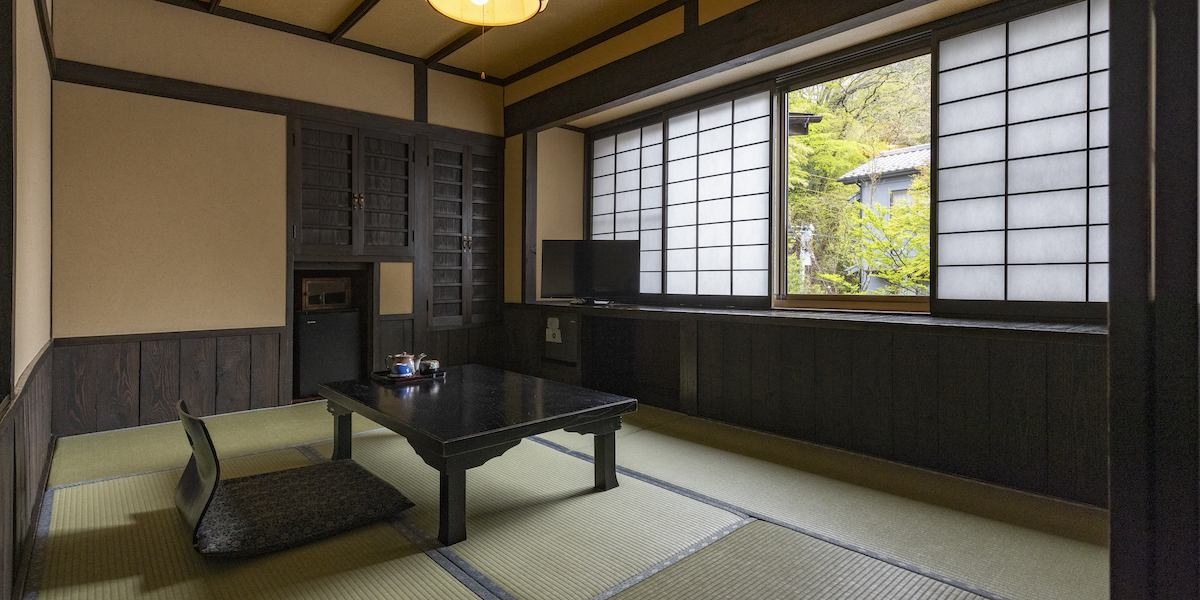 There are various rooms on the 2nd floor, such as rooms facing Kawabata-dori, where customers visiting the open-air baths come and go, and rooms with a view of the mountains over the river.There is also a compact room type where you can stay at a reasonable price.
In the tea canister of the guest room, we have delicious tea from Mr. Matsuokaen in Ozu-cho, Kikuchi-gun.Once you put it in your mouth, it is a gem with a refreshing sweetness that spreads softly.Please enjoy eating.


We have an incense burner in each room to burn the good scent of tea and wait for your arrival.It has an excellent deodorant effect and is very popular.It is also popular as a souvenir.
■Guest Room Equipment
toilet,Toilet,Air conditioning,tv set,refrigerator,Duvet,Hairdryer

■Amenities
toothbrush,tooth paste,Soap,brush,shampoo,rinse,Hand towel,Body Soap,bath towel,yukata,A razor,Swab,Hair Rubber,Barrette,Wash towel,tabi
※Some have selected what you need at check-in
Before staying at the property
This facility is a small two-story wooden inn.Because it is an old building, the corridors are narrowly bent, with steep stairs and steps.Unfortunately there is no elevator.The guest rooms are on the 1st and 2nd floors, and the hot springs and restaurants are downstairs, so you need to move the stairs when you stay.All rooms are non-smoking and equipped with toilets and washbasins, but there are no rooms with baths or showers.We apologize for any inconvenience, but we will do our best to accommodate you.We can also propose a recommended room according to your request, so please feel free to contact us if you feel uneasy.

※Please use the smoking area at the front door when smoking
The wooden facility is carefully cleaned every day until the pillars and floor are tinged with amber light.
Floor plan of this facility